Back at the Ranch Recording

is a private studio located near Waco Texas, designed and built from the ground up to be a comfortable and pleasant environment for making the highest quality recordings.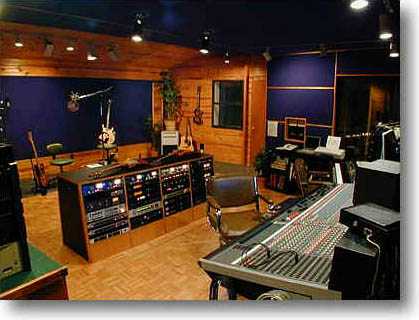 BACK AT THE RANCH RECORDING is hidden deep in the woods along the quiet bank of Texas' Brazos River. The relaxed and quiet rural atmosphere and rustic surroundings provide a pleasant change from the typical high-pressure environment of many other recording studios. A private world-class equipped facility set in creative, friendly surroundings, and operated with the confidence that comes from our 50 years of experience in the recording business.....
The homey and comfortable facility is housed in a specially designed building featuring a world-class 5000 cubic foot symmetrical mirror-image control room with a floor area of 27' x 23'. The room's large, acoustically accurate design and isolated equipment area make it ideal for tracking, overdubbing and mixing all in the same room. A separate 12' x 22' isolation room is available.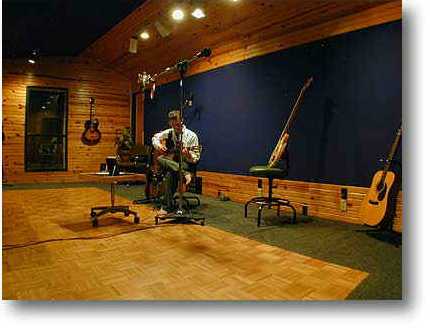 Amenities include a kitchen, lounge area, and lots of outdoor space to unwind in. Our private ranch provides beautiful natural surroundings on acres of secluded woods bordered by Texas' own Brazos River. Outside of the studio, Muffin, the wonderdog. Virgin woods. Kitties. Vegetable garden. Nature as far as you can see in any direction. Peace and quiet. A slow, wandering river. A wonderful place to kick back, create, reflect, record.

EQUIPMENT? Glad you asked! We use the best of vintage equipment as well as the newest state-of-the-art high-end audio gear to help make your recordings the best they can possibly be. The world's best equipment from Neve, Manley, SSL, API, Mytek, Langevin, TC-Electronic, Massenberg, Neumann, etc.

NEVE portico tape emulation, Pro tools and Digital Performer 72-track digital recording, with a selection of the best A/D conversion options including SSL, MYTEK, API and Lucid. In addition, any format or system you want can be made available. Lots more.....
RECORDING with the best of analog and digital..... Our vintage audio equipment includes the actual gear used in recording sessions with Paul McCartney, Steely Dan, Dionne Warwick, Quincy Jones, Fleetwood Mac, The Carpenters, Dan Fogelberg, Jefferson Starship, Stevie Wonder, Heart, Doobie Brothers, and Bob Dylan.
From the premium solid state and tube mike pre-amps, to the final digital or analog Mastering, your sounds will achieve their full sonic potential, and your recordings will be stunning.
MICROPHONES and MIKE PREAMPS: A variety of flavors from Neumann, Sennheiser, AKG, Shure, EV, Crown, Countryman, Sony, AT, Marshall, Groove Tubes, C.A.D. and boutique specialty mics.  Numerous mic-preamps including API, MANLEY, LANGEVIN, NEVE, Groove Tubes Vipre tube pres, Dbx 786 class A reference preamps, Jim Williams custom channels, and AH-Saber mike pres. Your other favorite preamps available on request.
SIGNAL PROCESSING: lots of goodies available, including TC ELECTRONIC four engine M-6000, TC ICON, GML MASSENBERG EQ, Meyer CP10, LEXICON dual pcm 90, dual pcm 81, dual pcm 80, NEVE eqs, NEVE compressors and PORTICO tape emulation, UREI, TC Electronic, DBX 900 series, Aphex 9000 compressors, Dominators, Compellors, expressors, Yamaha, Klark Technik, Alesis, Rane, etc. Way too many Digital Plugins. Your other favorite boxes available on request.
MONITORING: So much more than just speakers. The room and the speaker combination were designed together to provide astonishing accuracy, imaging, and sonic excellence only obtainable from a ground-up studio construction. Painstaking construction techniques including a mirror-image control room with over 5000 cubic feet and massive 27-foot bass traps have allowed us to achieve a very transparent room. What does that mean to you? Your mix will translate to the real world outside of the studio, and sound great on any playback format. Near-field reference monitors include Yamaha, JBL, Tannoy, Auratone.....

CONSOLES: MCI/SONY 636 was recently retired, and we now feature the large-frame 68 input classic British A-H SABER console modified by Jim Williams, with integral balanced patch bay and internal automation. Digital mixing provided by virtual console with control surface interface and all the really cool plugin processors. Super pure monitoring path through Coleman switching and a Jim Williams custom console section.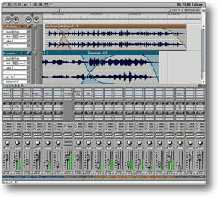 MIDI: We can enhance our client's recordings with any acoustic, electronic, drum, percussion, piano, keyboard, or sound effect imaginable from our racks of sound modules. Kurzweil, EMU-Emulator, Proteus MP7, XL TURBO, VIRTUOSO, P2000, holy grail piano, PROTEAN DRUMS, Yamaha, Roland, Korg, etc. SMPTE and word clock locked Computer sequencing on both Macintosh and PC formats, synchronized via multiple MOTU MIDI Time Piece to the audio recorders. Kurzweil Midiboard 88 key weighted keyboard controller, Axiom, Midi guitar, percussion, and other controllers. Over 600 voice simultaneous polyphony available on up to 72 individual audio outputs, controlled by 1216 midi channels. ("Toto, are we in Kansas?")
---
INSTRUMENTS: Lots of guitars, classical, steel-string acoustic, electric hollow and solid body, factory and custom guitars, both vintage and modern. Vintage and modern guitar and bass amps, and digital amp modeling for direct recording. Violins, mandolins, banjos, didgeridoos, percussion stuff, you get the idea.
In addition to our ever-changing list of available equipment, we can locate and provide any other special microphones, recording equipment or instruments that your heart desires, and your budget can afford.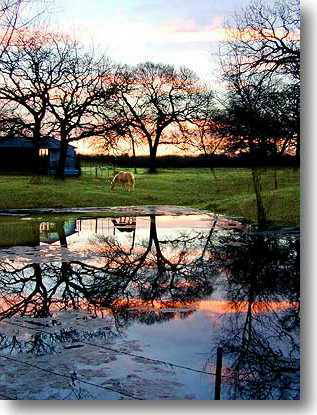 So what does this all add up to? Our 50 years of music recording experience, our exceptional studio, and our low-pressure laid-back vibe add up to a most pleasant recording experience, a highest quality product, and an exceptional value for your recording budget.....



WE LOVE WHAT WE DO, AND HAVE FUN DOING IT!
ACCOMMODATIONS: Our beautiful natural surroundings provide a relaxed and creative environment for music production, and put us about 15 minutes from the nearest store, and about 20 minutes from real civilization. Everything you could want in the way of groceries, food or lodging can be found about 25 minutes from our studio at EXIT # 339 the intersection of Interstate 35 and Lake Shore Drive\Loop 340.