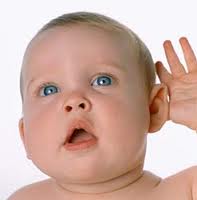 Here are sample recordings from a variety of our clients for you to listen to. These samples are short segments from work done at Back at the Ranch Recording Studio over the past 30 years, and represent a broad selection of musical styles. These samples highlight the consistent world-class sound quality we are able to offer our clients, no matter what the style or genre of music.
Just click on the MP3 titles below to download the files, or to play them on your default player. They have been compressed to MP3 format which degrades the sound quality by a significant amount, but they load faster and still get the idea across.
IT MAY TAKE A NUMBER OF SECONDS FOR SOME OF THESE SAMPLES TO DOWNLOAD, SO PLEASE BE PATIENT, THE WAIT IS WORTH IT!
And be sure to check out our other resources at our HOMEPAGE!
---
Artist: George Beverly Shea
Album: MOMENTS VOLUME 1
Producer: Kurt Kaiser, Brian Konzelman
Label: Starsong
Notes: Grammy winner George Beverly Shea singing his favorite hymns, arranged and accompanied by DOVE award winning artist and composer, Kurt Kaiser.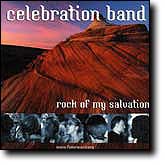 Artist: Celebration Band
Album: Rock of my Salvation
Producer: Bill Brooks
Label: FaithSong
Notes: A great sounding production from a rockin' and movin' First United Methodist praise and worship team!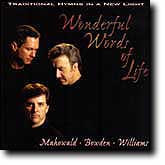 Artist: Mahowald, Bowden, Williams
Album: WONDERFUL WORDS OF LIFE
Producer: Rich Williams
Label: Heardthatmusic
Notes: Rich-n-Tasty contemporary arrangements of favorite hymns, jazz influence.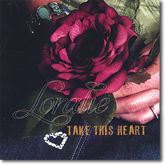 Artist: Loralie Tangen
Album: TAKE THIS HEART
Producer: Brian Konzelman
Label: LL Songs
Notes: Moving piano-based and lightly orchestrated songs from the ministry and personal experiences of Loralie.....
Artist: Ruth Carter
Album: LOST FOREVER IN YOU
Producer: Brian Konzelman
Label: SpiritBreathedWorship
Notes: Georgeous piano-keyboard-vocal based flowing praise and worship experience. CLICK HERE FOR HER LINER NOTES.....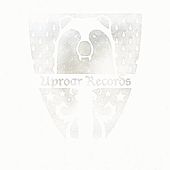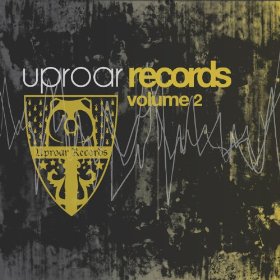 THREE VOLUME SERIES, UPROAR RECORDS
Artist: Various Artists

Album: Uproar Records Volume 1,2,3

Producer: Brian Konzelman + others

Label: Uproar Records

Notes: A college indie label production, great songs and great upcoming artists...(These files are all lo-res mp3 so they can be downloaded quickly)
Artist: Kurt Kaiser, Brian Konzelman
Album: SEASONINGS, SPRING
Producer: Brian Konzelman
Label: Seasonings Music
Notes: The Ethereal beauty and Gorgeous sounds of instrumental creations from ASCAP Hall of Fame composer Kurt Kaiser, and Brian Konzelman.
Artist: Bill Brooks, Clark Nauert
Album: AT HIS FEET
Producer: Bill Brooks
Label: FaithSong
Notes: Guitar and Keyboard instrumental praise and worship songs, laid-back vibe, great arrangements and performances.
Artist: Geraldine Brockwell
Album: A PEARL IN YOU
Producer: Dick Gimble, Geraldine Brockwell
Label: Folk Remedies
Notes: Well-done folk acoustic instrumentation and some great sounding material, produced by Dick Gimble, mixed by Brian Konzelman.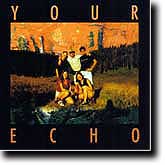 Artist: Echo
Album: I WANT TO BE YOUR ECHO
Producer: Brian Konzelman, Tom Radecki
Label: Echo Records
Notes: European folk music instrumentation with a contemporary flair highlights this recording from the Polish band ECHO.
Artist: George Beverly Shea
Album: ECHOES OF MY SOUL
Producer: Kurt Kaiser, Brian Konzelman
Label: Sparrow/Starsong
Notes: Another great sounding recording of Grammy artist George Beverly Shea and Kurt Kaiser. Bev was 82 years old when we recorded this!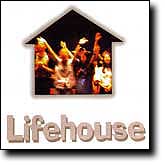 Artist: Antioch Praise Team
Album: LIFEHOUSE
Producer: William Wilson Whittenberg
Label: Antioch
Notes: Rock influenced original praise and worship music from the house band at Antioch Christian Center.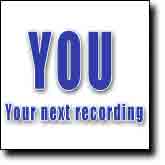 Artist: You
Album: YOUR NEXT PRODUCTION
Producer: You
Label: Your own recordings
Notes: You never sounded so good! Contact us to discuss your next recording project!
Share this info with your friends! click on one of the social network icons below.....