Rates and Services for Back At The Ranch Studio

Back at the Ranch is Brian Konzelman's private studio. When not busy producing our own projects, we work for our clients on a project basis, in which we charge a flat fee based on the number of production days and services needed for the project.
Working on a PROJECT basis instead of and hourly rate encourages a relaxed, creative atmosphere in which your creativity and recording can achieve it's full potential.

Work in a typical studio that charges an hourly rate can drain a lot of the fun and creativity from any project. (Watching the clock has not proven to be a good way to encourage and capture creativity in the recording studio.) Our years of experience allow us to budget the time and finances to more accurately know how much a project will cost, before it begins.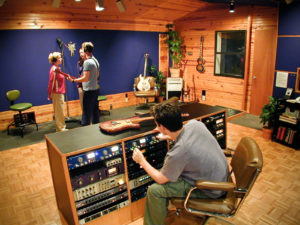 ---
We work to ensure the most cost-effective, and least stressful recording experience possible.....
---
The cost for our production services is based on the total number of days required for the production. Production days usually include about 8 or 9 hours of studio time, the full service of our facility, production, and engineering. Budgets for our client's projects are figured at a base rate of $600 per day. Our minimum billable time is 1/2 day. This makes an equivalent hourly rate of about $75.
For some examples of budget planning for different types of recording projects, visit our SESSION PLANNING PAGE.....CLICK HERE.....
Additional Services like studio musicians, arranger, producer, or midi programming are also available if needed, and are billed separately from the studio production services.
The cost of Audio Mastering depends on your project and your requirements for final formats. You should plan on budgeting about $70 - $100 per song for a professional mastering job as a general rule. Click here for more mastering info.
The total cost of recording and mastering at Back at the Ranch is comparable to that of other high-end professional studios that offer equivalent world-class facilities, a full range of audio services, the finest equipment, and have decades of major-label recording experience.
Our clients have found that our many years of professional experience provide a great resource of help, and make the recording process a pleasure. Our unique combination of homey atmosphere and world class studio provide a comfortable, pleasant recording experience, a highest-quality product, and a tremendous value for their budget.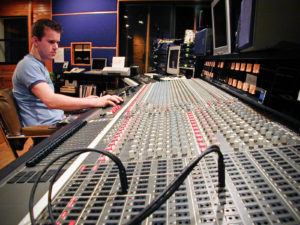 ---
Back at the Ranch can help you with a full range of audio services to take your project from the idea stage all the way to your finished product .....
Complete Album production
Mixing, Remixing
Mastering
Audio book production
Writing, Arranging, Producing
Studio musicians
Voice talent
Advertising production
Midi programming
---
Please feel free to contact us with your ideas, projects, or questions.We'll be glad to help you plan a perfect session for your budget. We'd love to hear from you!
Visit these links to other pages at RanchStudio.com.....
Articles
Share this page with your friends! Click on the social icons below.....